The Executive Network Experience at SHRM24
An Experience for HR Leaders Like No Other
The pressures of being an HR executive are unparalleled. The Executive Network Experience is a safe space that encourages meaningful connection and invites you to gain invaluable perspectives from other innovators in the field facing the same challenges.
Join today to attend the EN Experience at SHRM24.
Executive Network Experience Benefits at a Glance
Thought provoking discussions and knowledge sharing with other HR executives.
Exclusive intel on industry leading data and insights
*ENX is only available in-person to current Executive Network members.
Members-only networking opportunities with other HR leaders of the SHRM Executive Network
Private bonus sessions tailored to the modern executive
Frequently Asked Questions
How much does it cost to attend?
Registration to the Executive Network Experience is included within Executive Network membership dues. Hotel and travel are separate costs that must be covered individually.
Is there a cap on registrations?
To create an intimate experience for HR leaders, space is limited and available on a first come, first serve basis. SHRM Executive Network members are encouraged to register as soon as possible to secure their spot.
Is this a separate event from the SHRM 23 conference?
No, the SHRM Executive Network Experience is designed to be an elevated experience alongside SHRM 23. You will not miss any panels or breakout sessions.
I am not an Executive Network member. Can I still attend?
Only EN members will be permitted to attend.
Apply to become
a SHRM Executive Network member today.
Register for SHRM24
Join other leaders in the industry uniting under the common goal of creating a legacy that impacts the workforce of tomorrow. This year's Executive Network Experience registration will open soon. Apply to join the SHRM Executive Network for your opportunity to attend.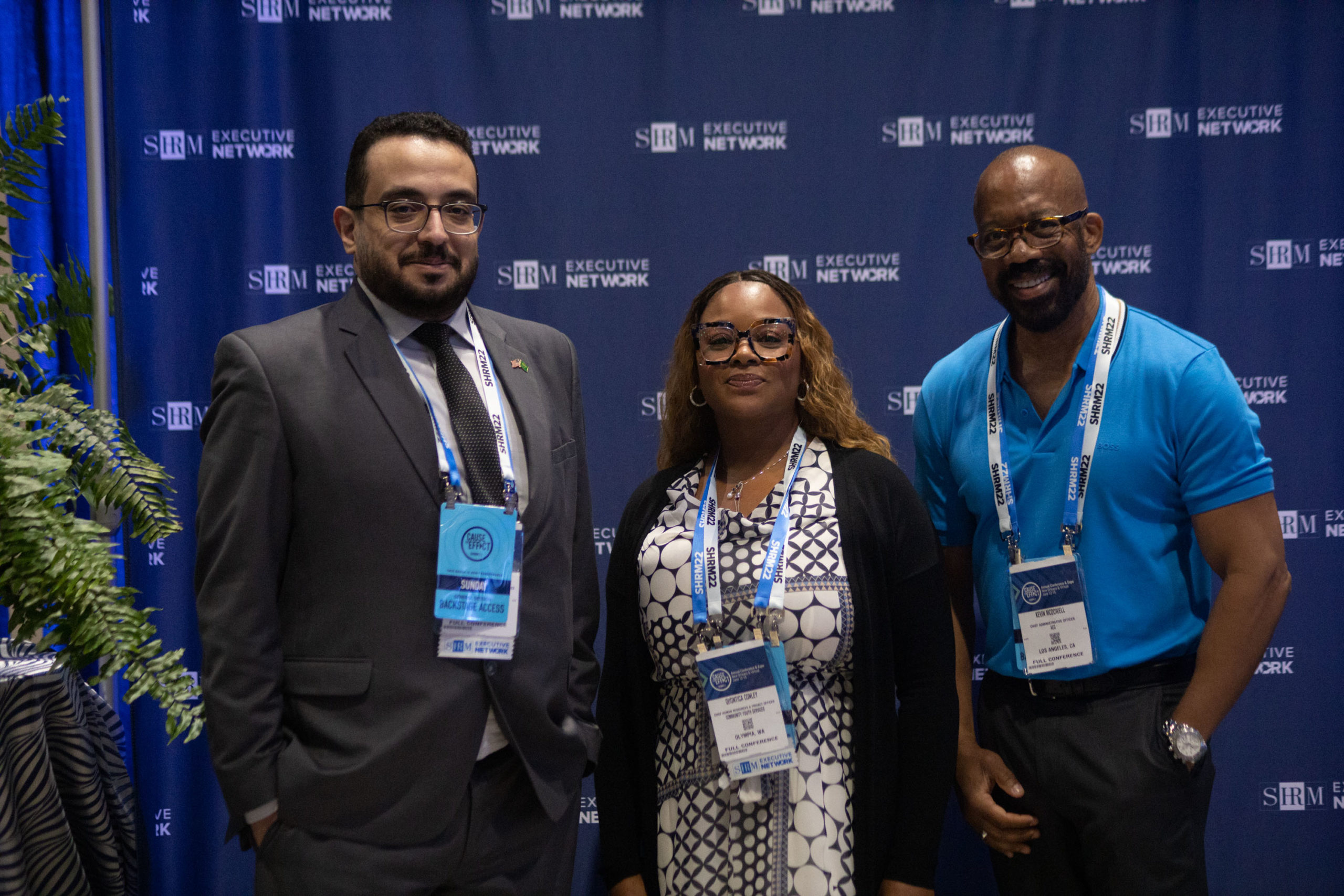 Request additional information on the SHRM Annual Conference & Expo 2024 (SHRM24), and get information on individual or group registrations, or becoming a sponsor, speaker or exhibitor.