ATTENDING SHRM22 WITH YOUR TEAM?
Get an exclusive conference experience when you attend as a group!
Every year, the SHRM Annual Conference & Expo attracts HR teams from around the world. Attending together, your team will learn, network and have fun! Featuring organizations from Fortune 100 companies, government entities, NGO's and more, each team will receive exclusive group benefits.
At SHRM22, your team will:
Obtain valuable insights on innovative strategies
Participate in tailored content tracks
Network with HR industry peers
Learn from thought leaders and gain practical takeaways
Discover the latest in HR technology and other solutions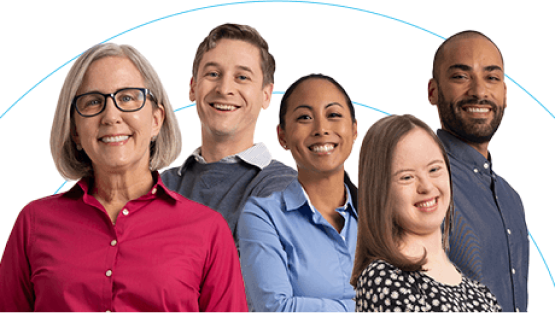 Registering for SHRM22
with your team is the most affordable way to attend the conference and build lasting relationships with professionals in the global HR community. Gain access to exclusive networking events, discounts on SHRM products, designated meeting and lounge space, and more.
Whether you're joining us in New Orleans or are attending live online, to qualify for group attendance, you need a minimum of 5 registrants from the same organization or region.
Attending SHRM22 from outside of the United States? Check out our
international attendees'
page for benefits, tips on traveling to the United States, booking your stay, addressing visa-related issues, and more!
Benefits of attending SHRM22 with your team include:
Discounted registration rate that is locked for any additions to your group
Complimentary registration after 15 paid passes
Designated seating during main stage sessions and entertainment
Discounted Preconference Programs
Corporate rate for SHRM eLearning courses, Team Training programs and the SHRM People Manager Qualification (PMQ)
10% off SHRM On Demand courses.
Get the latest news and updates on all things SHRM22.
By submitting this form, you are agreeing to receive communications from SHRM about this product and other related products and services. You can unsubscribe at any time by clicking 'Unsubscribe' at the bottom of any email you receive. 
By submitting this form you are acknowledging that you have read and agree to the SHRM Privacy Policy and Terms of Use. 
INTERESTED IN BECOMING A SPONSOR?